Why Every Software Developer Needs a Blog
As software developers, it can seem difficult if you feel like you're alone and seem to be the only one working towards your goals. It can be a lost feeling at times but I'm glad to have found Simple Programmer.com through one of the software development blogs! I then soon discovered that there was a YouTube channel for them.
Shout out to Simple Programmer for their great efforts to make the complex simple. They're a team of tireless software developers coming from different backgrounds to help craft a series of answers for all the questions that young software developers may and will have.
The Free Blogging Course
I've stumbled upon the free blogging course for software developers and it has been well over a year since I first published my posts on my blog. It's been quite consistent to publish a post weekly and I'd definitely recommend going through the blogging course.
It's valuable from what you'll receive owning a personal blog. You'll get a space where you own your:
professional domain name,
email accounts, and
headspace
For what you'd like to write about. It doesn't necessarily have to be about your profession but getting your thoughts out coherently through writing, videos, or audio prints your mark out there.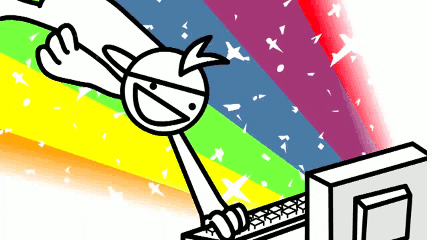 It gets you thinking on what you'll have to do next — for yourself — to get to the next level of your career.
Owning a blog is a lot more valuable than what most people think it is. You can express your expertise on whatever topic you'd write about, as well as your opinions on certain topics. There is something about referring people to an article or video you made which gives it that much more authority over just a verbal opinion.
You could say to your colleagues:
Oh, I wrote an article about that. Let me send you the link so you could see my views in full detail.
What's more is that with an article you can provide references or hyperlinks to different sources whether it be research papers or websites for people to discover.
Finding the Blogging Course
That's exactly what made me discover Simple Programmer: browsing the internet and clicking a hyperlink that led me to John Sonmez's (the founder) Twitter profile. After that, his bio mentioned Simple Programmer, so I did a search on the search engines and up came a YouTube video.
I checked it out because it was about Life Advice and I am a software developer so it got me interested. Next thing I knew I was watching 3-4 more videos before I finally got interested to subscribe to his channel and go through his website's newsletters.
He totally wasn't in it just for the money. John has valuable experience and is well ready to retire. But he retired from regular work to focus on his passion which is Simple Programmer.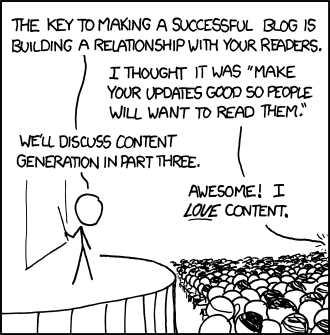 As a software developer, I would highly recommend this to my friends to browse through Simple Programmer on YouTube! That's where the gold mine of knowledge can be found for software developers.
You can find out that he means the real deal when he speaks about success, runs marathons, undertook bodybuilding competitions, understands multiple programming languages, and has a wife and child to speak about.
John is definitely someone that many software developers can relate to, and seems to be a great sparker of complex questions to ask oneself, and that he answers as well. Of course, you have to give your answer to it too — which is to take action immediately.
Taking Action Immediately
What matters the most though is how you take action. If you aren't interested, continue what you're doing. If you are interested though, put up a note for yourself to get it started soon, or take action now if you've got the time!
The choice you make from that point on is a decision you picked. Realising this, we have to say 'No' to many things in order to say 'Yes' to what we believe will help us the most at this point in time. So if the blogging course isn't for you then probably checking out Simple Programmer's YouTube videos will be the most effective action you take.
Take this video below for example just released:
Or even better: check the SP YouTube playlists found here, like this one:
Start the Free Simple Programmer blogging course here. (I am not an affiliate. Just want to share this free blog course!)
Or you can see if he's a phoney or not through his YouTube channel here.
---
If you liked this article you might also like to find out how to overcome any form of loneliness specific to software/web developers.
I've tried these principles and don't feel bad about staying indoors as I find comfortability in being alone now especially when the grind and hustle can get grueling as the weeks go by!
To Your Success in Blog Development ( get it? 😉 ),
...